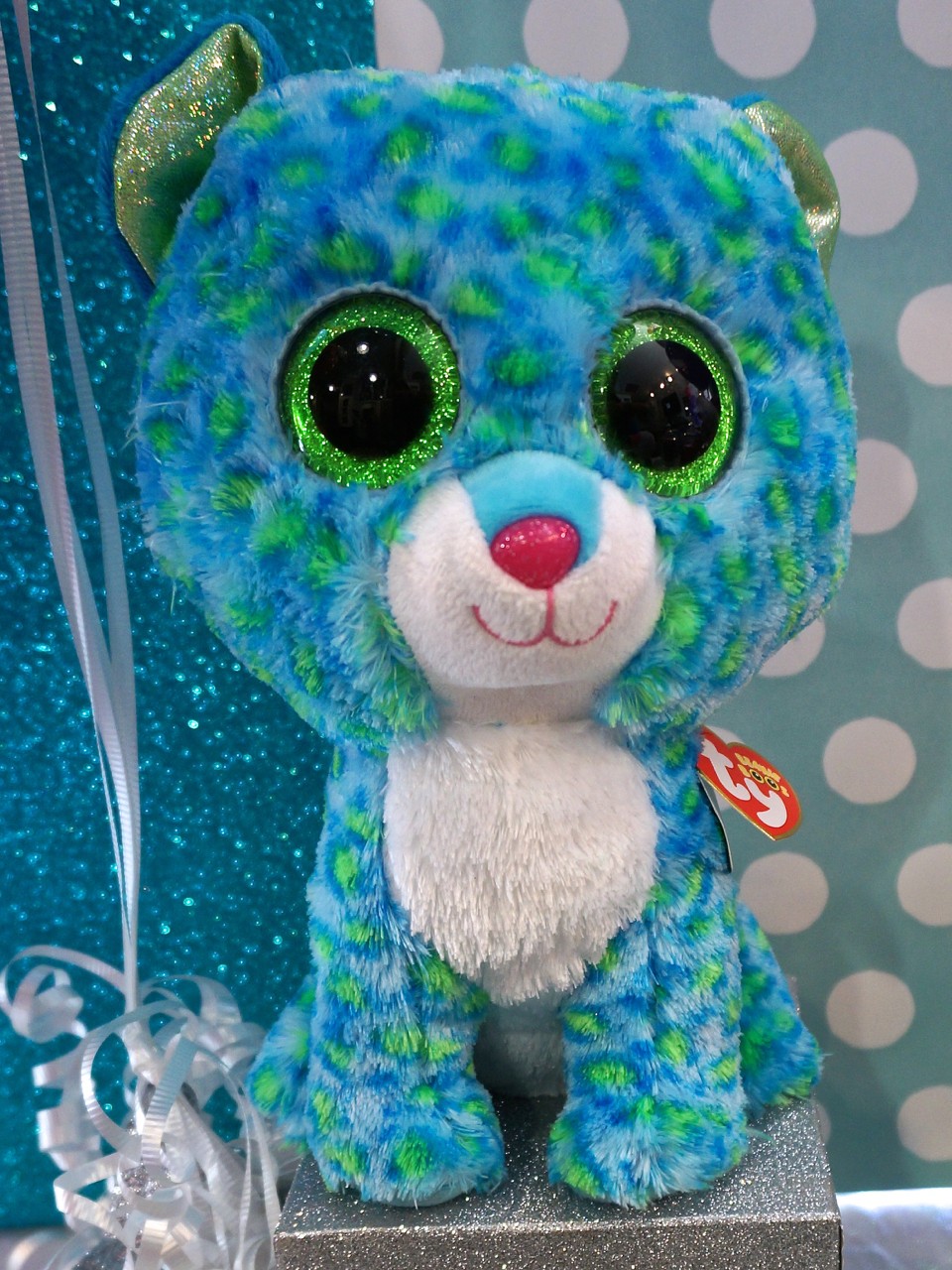 We had the pleasure of creating our very first Beanie Boo Themed Birthday Party for a special little girl. For those of you who are not familiar with Beanie Boos, they are handheld plush animals that kids ages 5-8 are simply wild about! Currently there are 365 versions (one for each day of the year!) where each character has its own name, catch phrase and birthday. Since this was such a rare theme despite how popular the animals are, we were able to pull our resources together and create an adorable and creative party!
We had the pleasure of working with a talented Etsy artisan Twinspiring Design who created the adorable and colorful invitations. Additionally, Twinspiring Design created matching table tents for our dessert table and sticker favor tags for our special birthday girl.
Planning tip #1: If you have a rare or unfamiliar theme, we recommend focusing on a color palette that best represents the theme. You should utilize those colors from the invitation, all the way to the plates, napkins and tablecloths.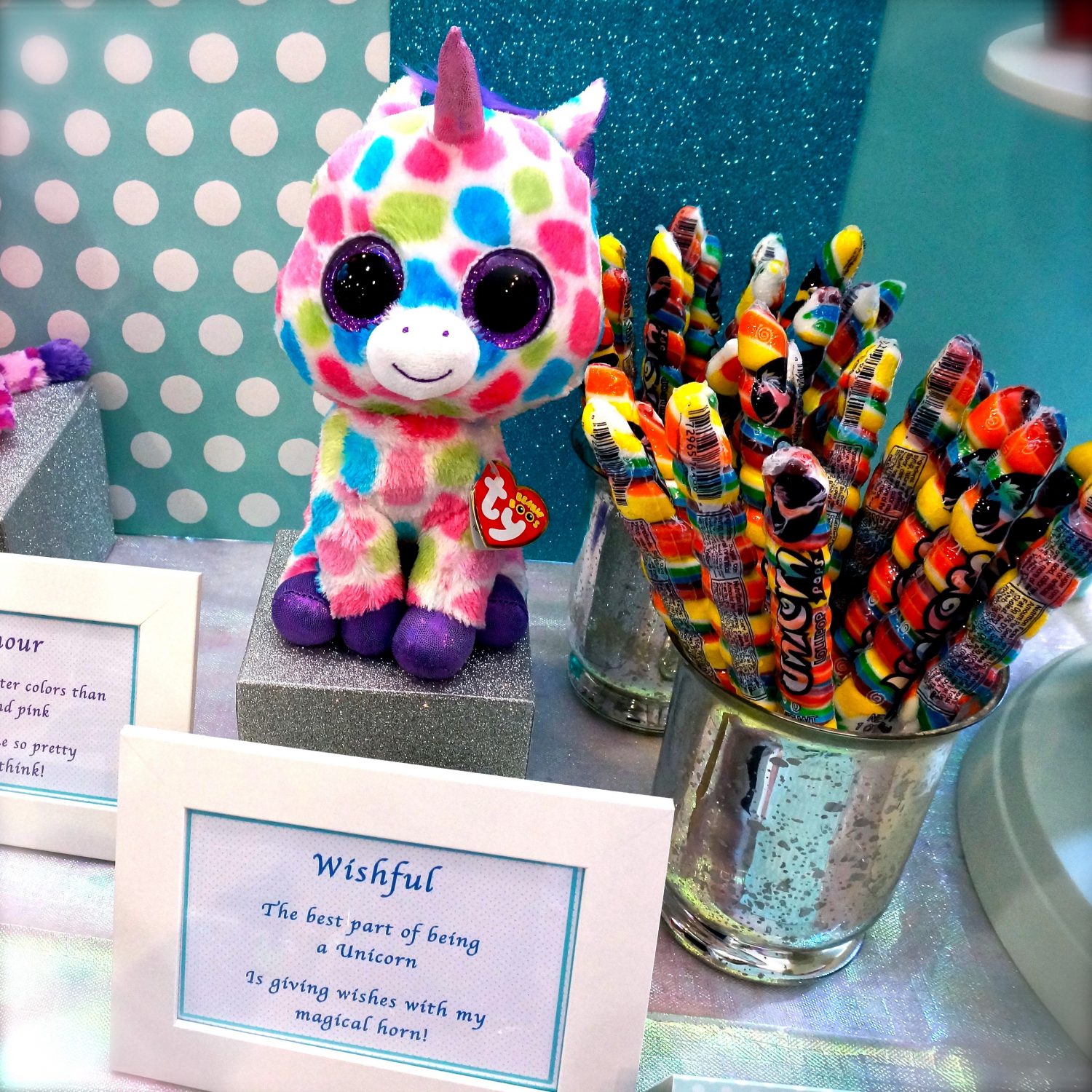 We could not imagine having a party without the Beanie Boos themselves being a main focal point. On our sweets table, we had each Beanie Boo (selected by our guest of honor) represented and framed their special catch phrase so that guests could learn a little more about each one.
Guests enjoyed sweet and colorful treats from Oh! Nuts candy. Each treat was chosen to best represent the adorable Beanie Boos.
In addition to delicious candy, guests were treated to beautiful cupcakes wrapped in multi colored glitter wrappers from Bella Cupcake Couture and topped with incredible fondant toppers from Eira Cookies that were exact replicas of our chosen Beanie Boos!
We infused a little more fun to the desserts table by adding some bright and colorful hair chalk for the kids to style themselves after their favorite Beanie Boo.
 During the party, guests created their own stuffed animal to take home. Little Shop of Crafts of the Upper West Side has an amazing and talented staff who really work to ensure a flawless party.
When they were finished, they packed up their sweets and received an adorable Beanie Boo key chain. The favor bags and candy bags were adorned with favor stickers from Twinspiring Design that matched the invitation.
Planning tip #2: When you have a large number of young guests and make the effort to have a beautiful sweets table, don't sweat the end of the party! Bag all the sweets for our little ones as they are having their cake and put the candy bags inside the favor bags to avoid a mad rush at the table and to assist in a smooth transition to leaving the party.
For more party planning ideas or to contact us for party planning services in the greater New York City Tri-State area please visit us at B. Lee Events LLC.