Why should kids have all the birthday fun? Celebrate your timelessness in Style! We hosted a Booze and Bad Decisions Party for our founder's milestone birthday. Top vendors helped create the glamorous vibe and great atmosphere. Just add gorgeous friends to have a night to always remember (or not!)!!
We started with glam invitations by Oscar de la Renta for Paperless Post. Paperless Post has gorgeous, heavy card stock paper invitations for all your party needs.
Before the big night, we created a one-of-a-kind birthday gift – a Boombox! We LOVE Boombox Gifts for any milestone birthday, anniversary, retirement, wedding and other special occasions. This original concept allows anyone to create a beautiful collection of memories and photos for that someone special.
We had a fabulous throwback when BELLE FLEUR, Floral & Event Design who designed the birthday girl's wedding flowers over 10 years ago created the most beautiful and classic arrangements to celebrate her milestone birthday – timeless!
Just because you are no longer a child, do not give up that big birthday wish! This luxe birthday cake with decadent Nutella filling was designed by Butterfly Bakeshop in NYC. True to form, the cake was elegant, classic and perfect for the theme.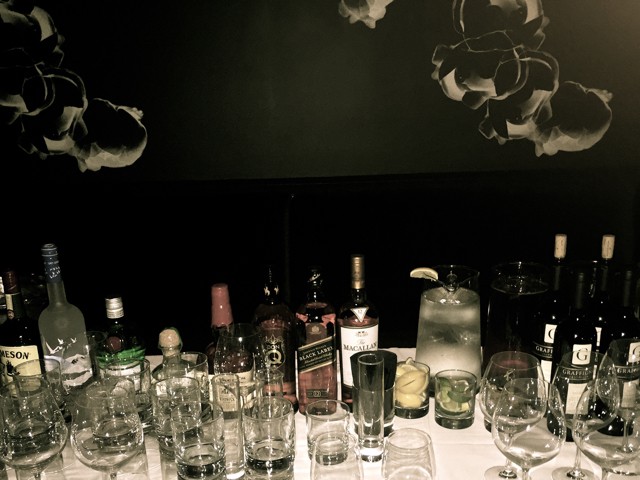 When you need the bubbly and booze for those bad decisions, look no further than the private room and club at Beautique Dining in NYC. Their private room is divine and also perfect for a girls night out with the floral decor and crystal chandeliers.
The after party continued at the attached club after dinner late into the night! It is good to be a grown-up without a curfew!
Happy Birthday Lisa! And cheers to all of you celebrating chic & sassy milestone birthdays!