In this day and age we are more conscientious about conserving our resources. There are many paperless options for invitations that are beautiful and economical. However when it comes to parties, we don't like to hold back! An invitation not only provides the details of your event, it sets the tone for the style of party that you plan on throwing. Printed invitations do not have to be extravagant or costly and can still be very creative.
 If you are looking to throw a show stopper party, we say set the tone immediately with your invitation. When guests receive a polished and professional invite, they will know that you mean business. Also, this is where you introduce your theme and color palette for the evening. For a joint Mother/Daughter Masquerade party invitation, we took the honorees favorite color of pink and added a complimentary gold to offset the pastel. Yvette Scencion of SDezigns did an amazing job interpreting our clients theme with just enough femininity and flare through the invitation and the favor tags. See how the theme and color palette played out in the event details showcased on our Masquerade Birthday Party Pinterest Board.
Invitation Tip #1: If you really want to make a statement, have your return address labels and favor tags designed to be a little out of the ordinary like the photos above.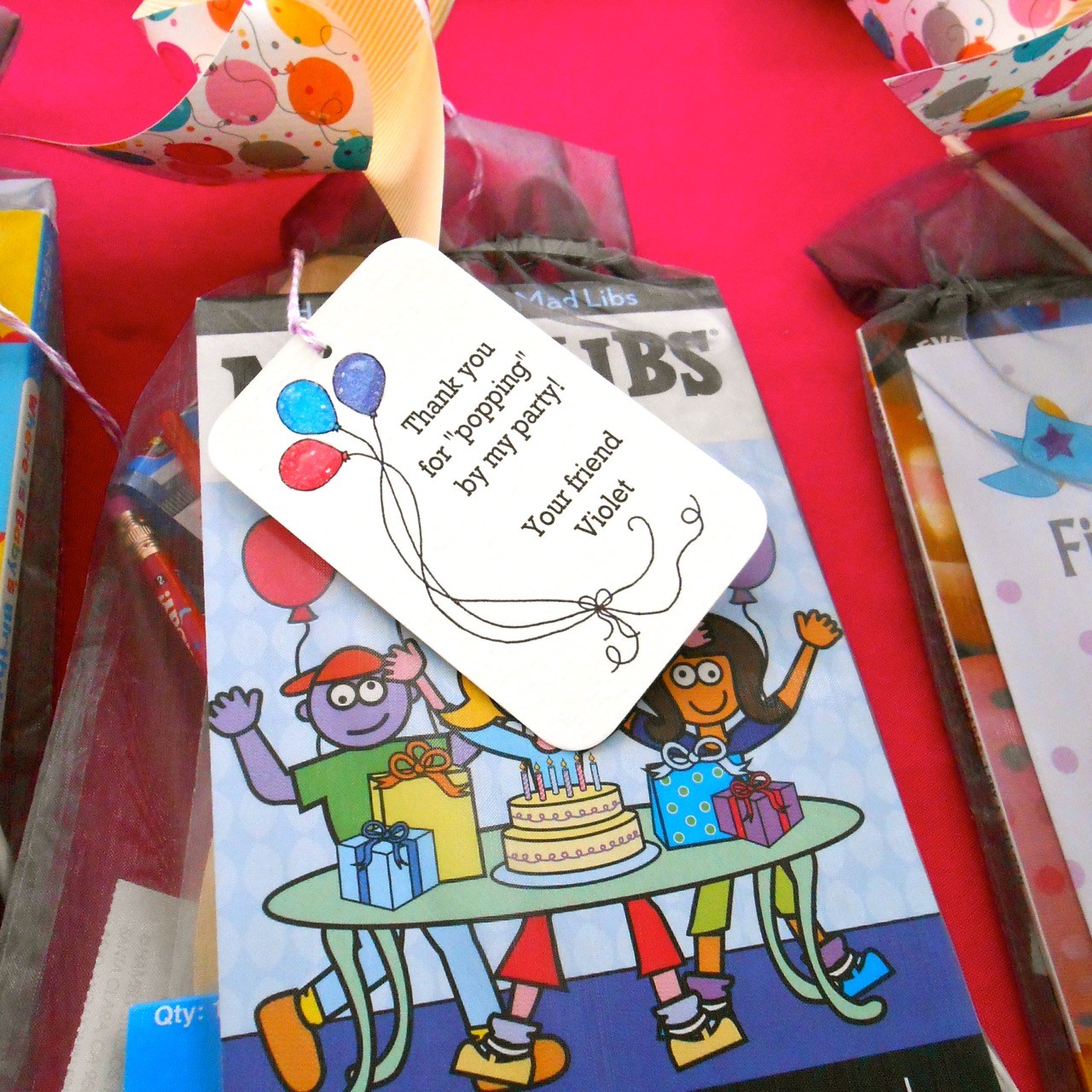 Throwing an upscale children's party but still want to keep the whimsical theme? Find a creative invitation such as the one above from Minted. They have beautiful invitations that include the option of adding a photograph and changing the paper style (straight edge to scalloped). Balloons were the theme at our Balloon ONEderland birthday party – photos can be found on our Balloon ONEderland Birthday Party Pinterest Board.
 Don't have the time to create the invitation from scratch but know exactly what your theme is? Check out the incredible options on Etsy.com. These talented artisans have either already created invitations similar to what you are looking for or can customize invites for your specific party. Additionally, they can even provide matching party favors, food tent labels, favor stickers and thank you notes with the same images. The Mermaid and Shark invite from oliveINK and the Star Wars invitation from Stacy Small Molitor at MoStacy Designs were a perfect kickoff for both parties and the additional favor bag stickers and thank you notes tied the entire theme together.
For more photos from the events, check out our digital board on Pinterest: Mermaid & Shark Birthday Party and Super Star Wars Party.
If you don't want to pay for printing or shipping, just get the digital file from the artisan and print for less at your local FedexKinkos store or even at home! This is a creative and economical option that allows you to still have a customized invitation for your party, without the cost of printing or the wait time for delivery. Local paper stores have heavy card stock that you can print the image on as well as festive envelopes to round out your invitation. We used Carrell and Company on Etsy for these cute Superhero invitations for boy/girl twins.
Invitation Tip #2: If all of these options are not economical create your own! You can purchase cardstock and print from your laser printer the details of the event. Decorate the invitations using fancy stickers from Jolee's boutique or other accents from your local craft store.